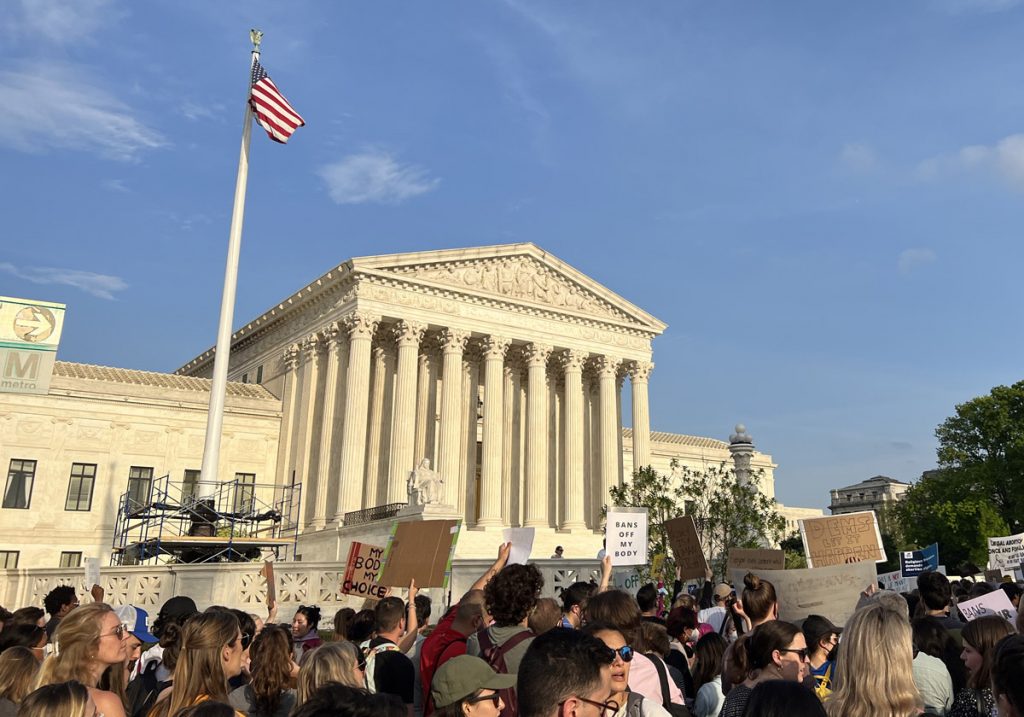 The NewsGuild-CWA vowed today to continue to fight for access to abortion as a fundamental health care right and as a matter of personal choice.
"The Supreme Court ruling overturning Roe v. Wade strikes a devastating blow to the right to privacy and the right of women and all people to control their own bodies and make decisions about their own health care," said NewsGuild President Jon Schleuss. "The court's decision on abortion is likely the start of the destruction of many of our rights, including the right to marry."
"We are encouraging our members to respond to this assault on their personal freedom and essential health care by doing what we do best: organizing to protect our rights in the workplace," he said.
After a draft of the Court's decision was leaked to Politico in May, Guild leaders said, "Comprehensive, reliable and affordable health care is a human right and access to abortion is a crucial component of comprehensive health care."
NewsGuild members and staff have been meeting since then to develop bargaining approaches that provide coverage for abortion care in collective bargaining agreements and to equip our membership with the tools to organize their coworkers to take action on this core labor issue.
"It's important for members to review their collective bargaining agreement to know their contractual rights and to understand any specific limitations that may have been bargained into the contract," said Marian Needham, the Guild's executive vice president. "However, members have a protected right to discuss any issues related to their union and their working conditions, within the context of what members are doing to address those issues. What could be more central than the scope of the medical coverage employees receive?"
Alongside concerns about diminishing rights, many of the Guild's journalist members have expressed concern about their ability to speak openly about abortion access without being penalized by management for engaging publicly on a so-called "partisan issue." When the draft decision was leaked, some employers sent notices asking people to refrain from tweeting about the decision. The federal National Labor Relations Act gives most private-sector workers the right to unionize and take collective action, including protecting the right of workers to speak publicly about their working conditions.