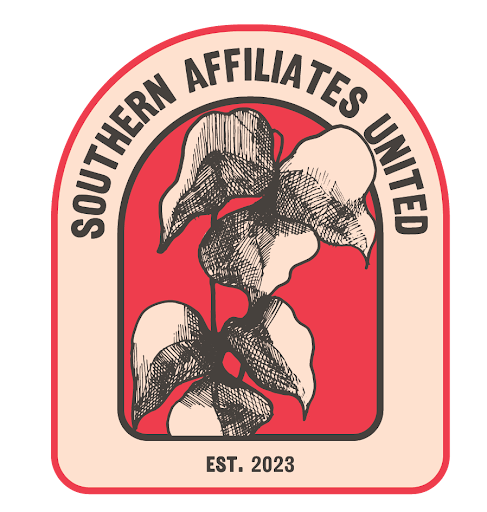 Today, staff at the ACLU of Kentucky, ACLU of Louisiana, and ACLU of Mississippi joined over a hundred fellow ACLU workers in organizing a union. Collectively known as ACLU Southern Affiliates United, workers at the three ACLU affiliates have organized with the Washington-Baltimore News Guild (WBNG) and are requesting joint recognition from their employer. Their announcement follows ACLU-D.C. Staff United, who just last week requested recognition of their union with WBNG.
In their mission statement, members of ACLU Southern Affiliates United declare, "ACLU Southern Affiliates United's members know our place in this history. The most powerful communities of the South are represented in our ranks: Black and Brown folks, women, queer folks, formerly incarcerated people, people who've experienced poverty, and others who know that a more perfect union is only possible if every impacted voice has a say in shaping it. To this end, we are stronger together. Our backgrounds may differ, but our struggle is shared."
Jackie McGranahan, Senior Policy Strategist at ACLU of Kentucky, explained, "We are building a strong union presence and ensuring we all have an equal seat at the table. This is our opportunity to live out our values, as ACLU of Kentucky. We are excited for the direction our affiliate is headed in, and we look forward to working with our full management staff on bargaining."
ACLU of Kentucky, ACLU of Louisiana, and ACLU of Mississippi are all part of their parent organization's Southern Collective, and the staff are demanding to bargain jointly. We urge the leadership from each affiliate to heed the heart-felt conviction of their employees to form this union jointly and commit to setting a new standard for southern ACLU affiliates by negotiating a common agreement across the three organizations.
They join several other Southern Collective affiliates whose workers have formed unions, including ACLU Georgia, ACLU North Carolina, and ACLU Virginia. ACLU-D.C. workers requested recognition last week, and ACLU national staff along with those at several other ACLU affiliates have organized over the past several years.
"We are so excited to join the growing labor movement within the ACLU alongside Southern affiliate staff," said Yvonne Slosarski, member of ACLU-D.C. Staff United. "Unions are a great way for ACLU staff and management to embody our commitment to civil rights and liberties by ensuring that the workers who are most impacted by the organizations' policies can shape our working conditions. We urge management in D.C. and the South to voluntarily recognize our unions without delay."
"We are thrilled to stand in solidarity with ACLU Southern Affiliates United as they exercise their right to collective action and move toward bargaining their first contract. Organizing at ACLU-NC has helped ensure that our staff can strive to protect and advance civil rights in the south under policies that make the work sustainable and are in alignment with our values. If ACLU wants to build power in the south, making sure that our staff is united, supported, and strong is the perfect place to start," said Jaclyn Maffetore, member of the ACLU-NC union.
"It is important that the people who fight for rights and protections in communities across this country have protections in the workplace. I support all ACLU affiliate staff who are willing to create and foster union power in their workplace," said Evan Malbrough, chair of the ACLU Georgia union.
Workers at ACLU-D.C, ACLU of Kentucky, ACLU of Louisiana, and ACLU of Mississippi are part of a wave of nonprofit workers organizing in recent years. The Washington-Baltimore News Guild is a local of The NewsGuild, whose ranks have grown by nearly 40% since 2018.