WBNG is showing up to support our siblings in this fight, with a picket at 12 pm on Tuesday, Oct. 25 at First Street NE and East Capitol Street NE.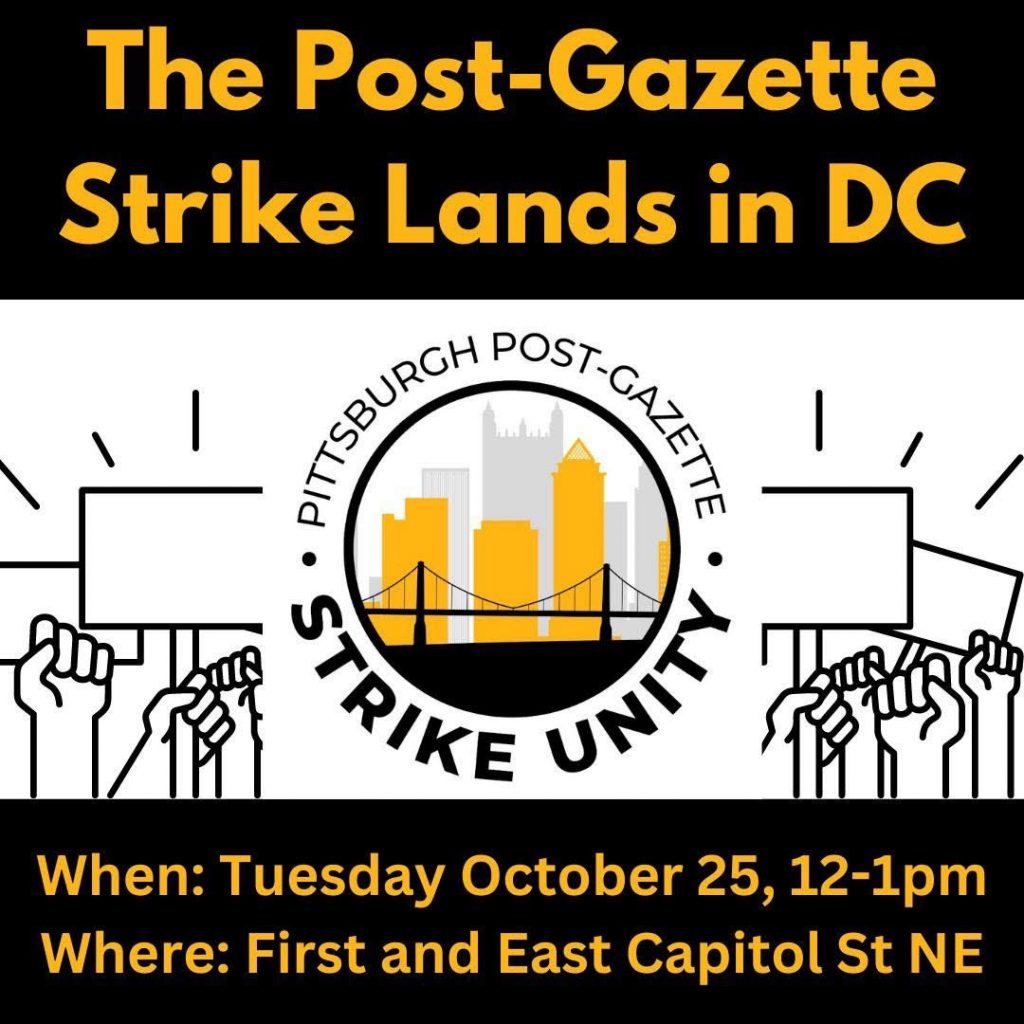 Join us tomorrow to show solidarity with the striking Pittsburgh Post-Gazette workers as their one-woman striking D.C. Bureau holds a lunch hour picket Tuesday outside of the U.S. Capitol.
The newsroom workers of the Pittsburgh Post-Gazette, represented by the Newspaper Guild of Pittsburgh, commenced an unfair labor practice strike against the company on Oct. 18, joining their CWA union siblings already on strike.
Join us in a public display of support for the striking D.C. Bureau Chief of the Pittsburgh Post-Gazette!
"I want to send a message to my courageous colleagues that I'm standing with them, and I'll do so from the nation's capital where I want to get back to covering democracy," said Ashley Murray, the striking D.C. Bureau Chief for the Pittsburgh Post-Gazette. "Please join me in supporting this just cause."
The owners of the Post-Gazette, Block Communications Inc., led by twin brothers John and Allan Block, have spent millions of dollars to try to bust their workers' unions rather than attempting to reach a fair contract with the writers, editors, photographers, artists, designers and other journalists whose hard work has provided the Pittsburgh community with award-winning journalism since the late 1700s.
You can learn more about the workers' reasons for going on strike here, donate to their strike fund here and follow along on Twitter.
See you out there tomorrow!