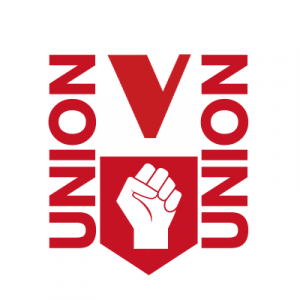 Washington-Baltimore News Guild members at Verso Books in the U.S. ratified their first contract on Wednesday, 16 months after they began negotiating. The decision was unanimous, with all 14 members voting in favor.
That's a marked turnaround from August, when workers rejected management's proposed contract by a vote of 14-1.
"We had been negotiating for some time by then," said Ben Mabie, an assistant editor in the acquisitions department and Verso Guild's chief negotiator. "Management was under pressure to settle our contract because they were about to start negotiating with our London colleagues in the National Union of Journalists," he said.
Workers decided they would have to prepare to escalate to other tactics or accept management's lousy August offer. And management realized the workers were serious. Most of the contractual improvements were negotiated in the last 30 days, Mabie said.
"We're proud of what we accomplished as a union, which would have been unthinkable without the support of our authors and readers," union members tweeted in a Thursday announcement of the vote.
The mood in the shop "is everything you would hope for," Mabie said. Workers are pumped by their recent accomplishments.
"Everyone involved understands that this is more than just the culmination of the last year of fighting," he added. "We're working to create a better, more egalitarian workplace where all can flourish."
New staffers who came to Verso when contract talks were already underway have become active in the union and some have become stewards. And workers are already talking about what they'll fight for in the next time round of negotiations, Mabie said.
Highlights of the agreement include:
Wages: An 11% raise in the first year, with a 14.6% cumulative average over the three-year life of the contract. A new salary band system that provides automatic annual salary step increases at the start of each calendar year.
Promotions: Management will provide criteria and standards for promotions in writing and will make every reasonable effort to grant promotions when employees meet the criteria.
Benefits: Protected current health care benefits and management's 5% match of employee contributions to their 401(k) accounts. In addition, management will be required to make an additional 2% employer contribution to employees' 401(k) accounts.
Hiring: Management will make special efforts to improve diversity of the workforce by broadening its searches and interviewing qualified applicants from underrepresented groups – including women, people of color, LBGT and working class candidates.
Jobs: Permalancers who work 20 hours or more over a 6-month period will be offered jobs in the bargaining unit. No current employees will be laid off, nor will any temp vacant position be eliminated as a result of the assignment of work to contractors or other outside personnel.
The Guild must be consulted on freelancers performing bargaining unit work.
Workplace Democracy: The union can demand bargaining over new policies introduced by management for a period of 30-90 days and management must negotiate in good faith. If no agreement is reached, management can impose the policy.
Strikes and Grievances: Workers may strike or otherwise withhold their labor to pursue the resolution of grievances. If they do, they forfeit the right to arbitrate; if they arbitrate a grievance, they forfeit the right to strike over it.
Return to Office: Individual departments will determine how many days per week they work at the office. The decisions will ultimately need to be ratified by management, but management does not have unilateral power to set work-from-home / return-to-office policies.
Parental Leave: 16 weeks with full pay, 10 weeks with half pay.
Time Off: A strengthened, more flexible sabbatical policy.
Editorial: Workers have the right to participate in editorial discussions.
Workers at several other U.S. publishing houses are also in contract talks. They include Oxford University Press and Duke University Press, which are part of the NewsGuild-CWA and are bargaining for first contracts, and Harper Collins, which is organized with the UAW.
"We're proud of the publishing house we've helped build, and the labor movement we've been lucky to join," the Verso Guild members tweeted.