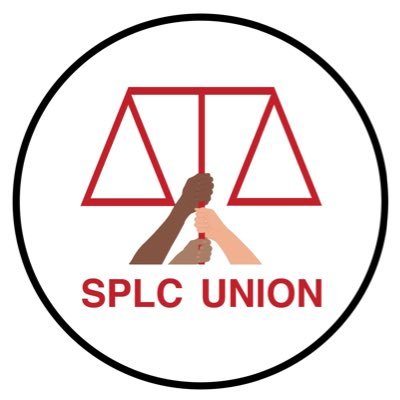 After more than a year and a half of collective bargaining, staffers at the Southern Poverty Law Center have ratified their first collective bargaining agreement. The bargaining unit encompasses staffers across 11 SPLC offices in five states (Alabama, Florida, Georgia, Louisiana, Mississippi) and Washington, D.C.
When they won recognition of their union, Danielle Davis, an attorney in the New Orleans office explained, "At its core, this was a racial justice movement. That was part of the reason we won by such an overwhelming number. We believe in racial justice. We believe in gender equity. We believe in equal access for people who are differently abled." And SPLC Union's first contract delivers.
In addition to meaningful wage increases–20% or more for nearly a fifth of the unit–the contract includes training and a path to developing policies to move SPLC to become an anti-racist organization, a prohibition on non-disclosure agreements in discrimination and harassment settlements, 12 weeks of parental leave, time off for care giving and paid time off for gender affirming care.