We're thrilled to share our local's new logo! It was designed by a fellow WBNG member and has been about a year in the making.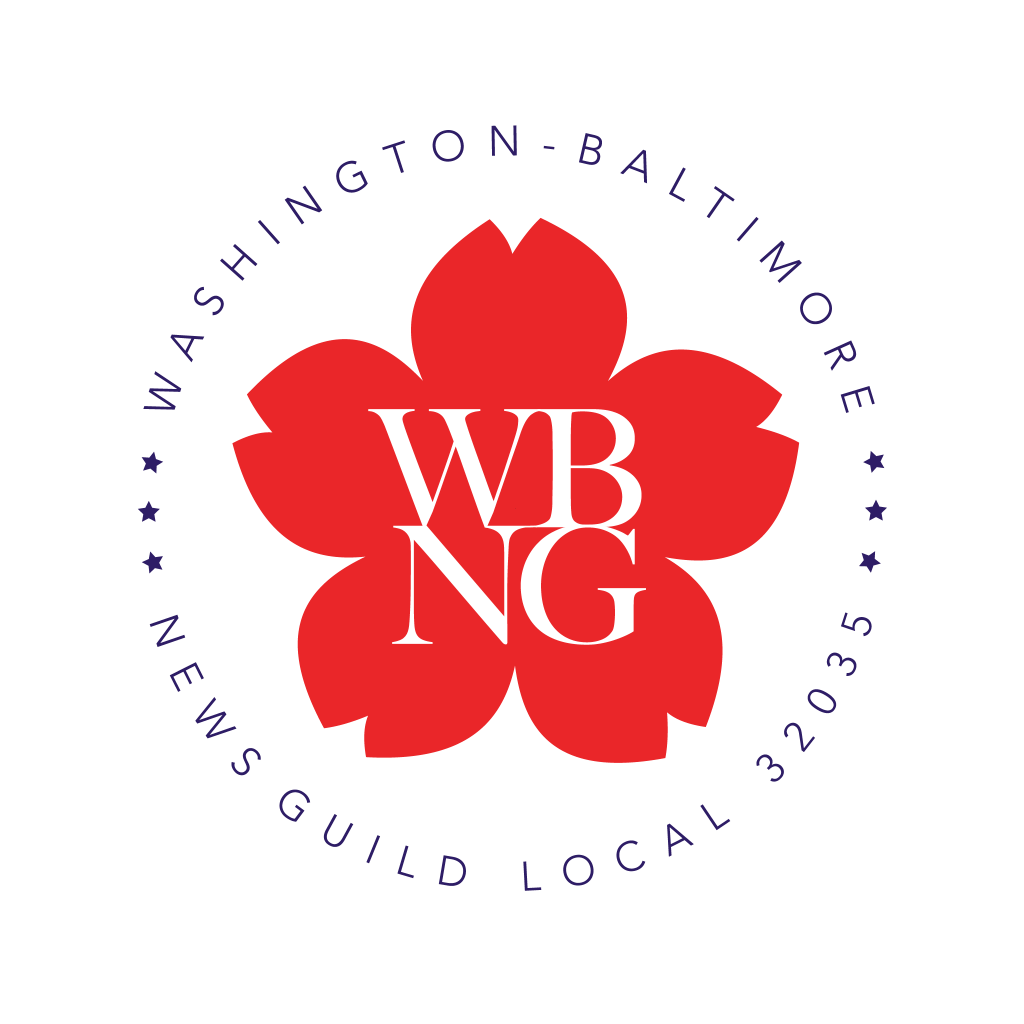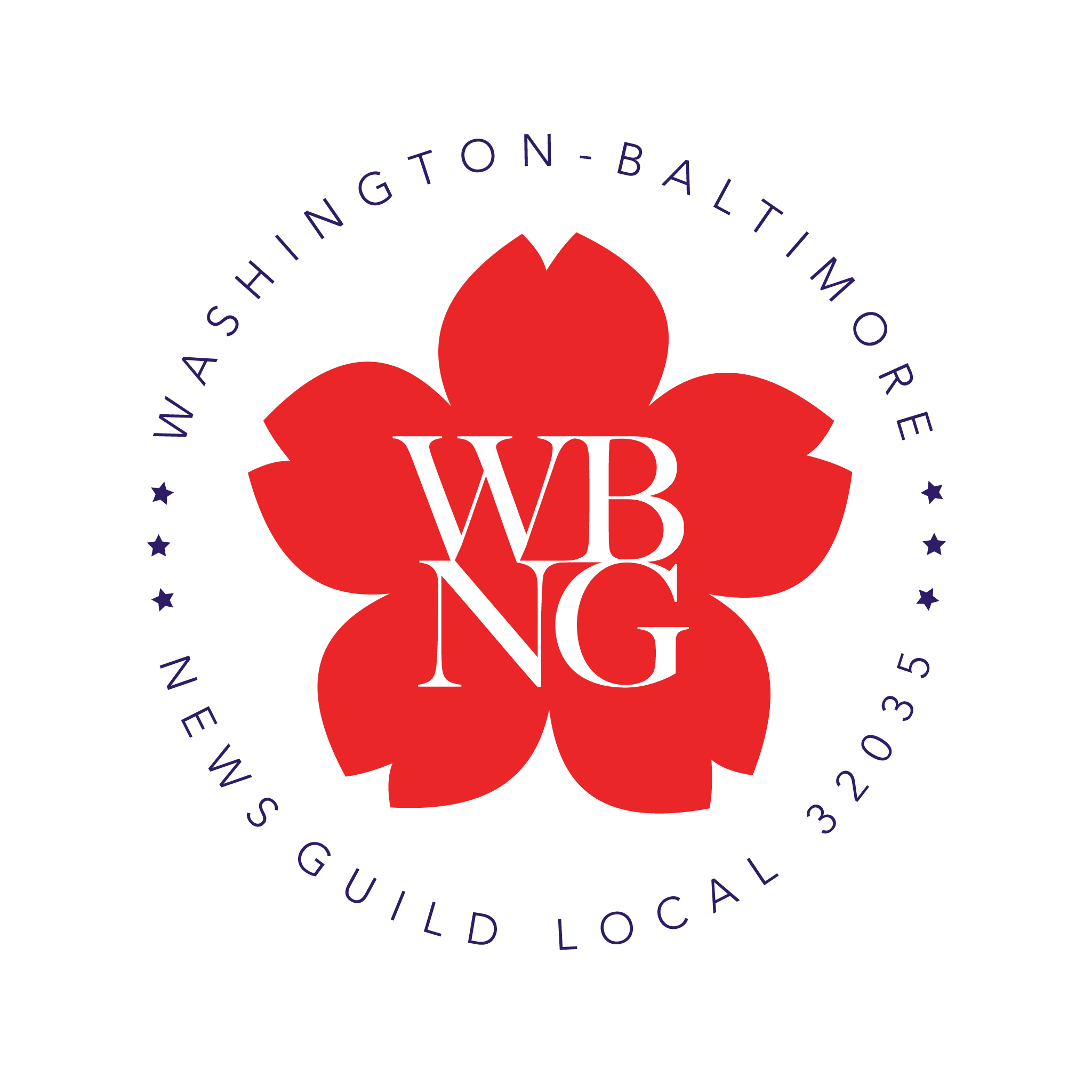 In April 2021, we began working with Joanne Lee, a graphic designer in the Washington Post unit, on this project. All of Joanne's drafts were inspired by different regional imagery, typography and traditional logo formats.
Our new logo features a cherry blossom, in a nod to both Washington and Baltimore. The cherry blossom at the center of the logo is CWA red, the same color featured in TNG's new logo. And the letters of our acronym, WBNG, are all connected in a symbol of our solidarity. The text circling the cherry blossom offers our name and local number, and features three stars on either side, reminiscent of the DC flag.
We are so grateful to Joanne for offering her talents to build our local in this way.